Diesel Fuel Feed Pumps
The function of feed pump is to deliver the fuel from the fuel tank to fuel injection pump through the fuel filter. The feed pump is attached to the injection pump and driven by its camshaft. We are leading exporters of Diesel fuel injection pump spares. Our fuel injection pumps are completely disassembled and thus it's very easy and convenient to clean all parts thoroughly as well as inspect. We have a wide range with a variety of models for diesel fuel injection pumps on hand and are well known in the industrial set up for our quickest possible service to our customers. These can be availed in customized sizes as per specifications and requirements and at the most economical and industry leading prices.
Also, our Range includes Full range of Feed Pumps made in Cast Iron and Aluminum Feed Pumps, as per OEM specifications and sizes.
Mefin feed pumps
Diesel fuel feed pumps
Cast Iron Feed Pumps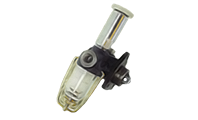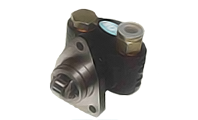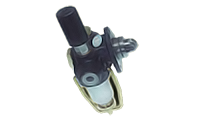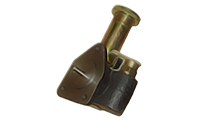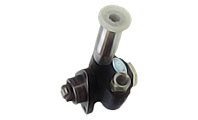 Cast Iron Feed Pumps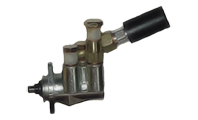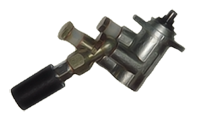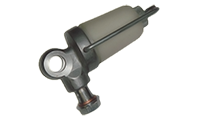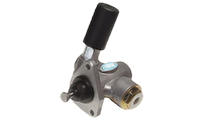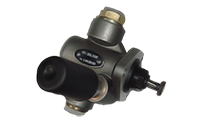 Hand Primer
Hand primer is screwed in to the feed pump above the suction valve. They are used to pump the fuel from the tank to the fuel injection pump when the engine is at rest. We specialize in manufacturing of Hand primers that are screwed above the suction valve into the feed pump. Our hand primers are mainly used when the engine is at rest for pumping in the fuel from the tank to the fuel injection pump. Our company has a capacious warehouse where we store huge quantities of these hand primers for quick delivery to our clients. These can be availed in customized sizes as per specifications and requirements and at the most economical and industry leading prices.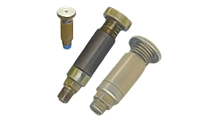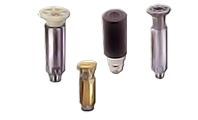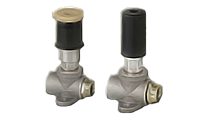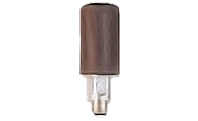 Feedpumps Spares
We bring you a complete range of Diesel fuel injection pumps spares. Our range includes Feed Pumps Repair Kits, Spare Parts for Feed Pumps, Valves, Hand Primers, etc. and can also be customized in accordance with the customer's requirement. All our equipments are highly durable and are resistant to corrosion and at the same time are very easy and convenient to clean as well as inspect. We offer complete replacement for all worn or broken parts and each part is manufactured using the latest calibration equipment.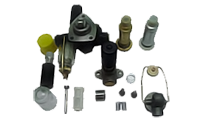 Diaphragm
Diaphragm is a part of pneumatic governor. The main function of the governor is to maintain a nearly constant speed at any point between the idling speed and the maximum speed position. Pneumatic governors have been designed to provide sensitive speed control within the entire operating range of the engine. Our range of pump is manufactured using premium quality raw material and is suitable equipment for feeding filter press. In this equipment, the diaphragm is sealed with one side in the fluids to be pumped and the other side with hydraulic fluid or air. Flexing of diaphragm increases or decreases the volume of the chamber and a pair of non return check valves prevents the reverse flow of the liquid. Our pumps are featured with: * Good dry running characteristics * Low shear pumps * High efficiency.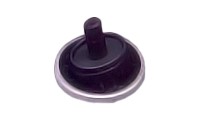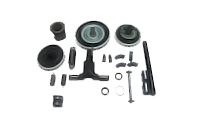 Overflow valves
We offer an all encompassing range of overflow valves. The function of overflow valve is to allow passage for fuel from the filter, back to the fuel tank. This flow of fuel takes place only if the pressure inside the filter assembly exceeds a set pressure limit. Our overflow vales are manufactured using superior quality chrome plating and valve steel series- EN18D, EN24, EN52,EN54, EN59(214N) (Non-Magnetic/Bimetal) with varied hardness from 20HRC to 50HRC. Available in over sizes, these engine valves are extensively used in automobiles, tractors, industrial & diesel engines, generators and two wheelers. We offer our range of valves in different customized dimensions depending upon the requirements of our clients. These valves are most reasonable in rates.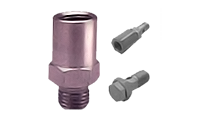 Single Cylinder Pumps
These are inline pumps used for small low speed Diesel Engine. The flange mounted fuel injection pump is cam-operated, spring return plunger pump of constant-stroke. The fuel delivery is controlled by the angular displacement of the plunger with regulating edge according to the instantaneous output charge of the diesel engines. The angular displacement of the plunger is derived from the regulating bar acting on the plunger control sleeve. High pressure pumps works on cylindrical mechanism which creates a reciprocating motion along an axis. It then builds pressure in a cylinder to force fluid through the pump. The pump is a reciprocating pump that uses a plunger to move media through a cylindrical chamber. The pressure developed in the chamber because of the mechanism actuates the valves at both the suction and discharge points.
Special Features: * Indigenously developed, high reliability * Minimal maintenance, all parts available off the shelf * Quick cool down * Designed for continuous operation
Our range of high pressure pump is variedly applied as: * For General Cleaning * For Vessel /Reactor Cleaning * For Tube Cleaning of Heat Exchangers, Boilers, Evaporators and Condensers * For Motorized Hydro Test application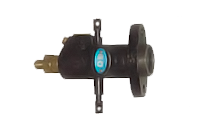 Diesel Filters & Filters Housings
The range of Filters is offered in various specifications that cater to the requirements of varied applications. These Filters are fabricated using superior fabrication techniques. We also offer our range of SS304 / SS 316 Filter systems / housings / assemblies. These Filter Cartridge / Bag Housings are designed for optimum filter performance. The Entire range provides filtration solutions for a broad variety of fluid applications in process industry using various cartridge as well as bag technology. These Filter Systems are manufactured in accordance to meet high demands of the process industries.
Features: * Low pressure drop design. * High flow rates. * Positive sealing design. * Differently designed to accept right from entire spectrum of filter cartridges like DOE/Code-7 to rigid ring/snap band bags * 1 to 63 cartridge or 1 to 10 bag designs. * Drains provided on clean and dirty sides. * Easy to install as well as maintain. * Quick release closures optionally provided in most sizes. * Polished externals/internals as well electro polished verities. * Full range of sizes Custom design service. * Multiple or duplex systems available.