Diesel Engine Repair Kits
The diesel engine repair kits we provide are largely used for: Fuel Pump PE.P-MW, CAV-DPS Pump, EP.VE Pump, CAV-DPA Pump, CAV-DPC E DPC 200 Pump, COMMON-RAIL Pump, Regulator Bosch Pump, EPIC Pump, SIMMS Pump, A-D Pump, LDA Pump and other.
These are inline pumps used for small low speed Diesel Engine. The flange mounted fuel injection pump is cam-operated, spring return plunger pump of constant-stroke. The fuel delivery is controlled by the angular displacement of the plunger with regulating edge according to the instantaneous output charge of the diesel engines. The angular displacement of the plunger is derived from the regulating bar acting on the plunger control sleeve. High pressure pumps works on cylindrical mechanism which creates a reciprocating motion along an axis. It then builds pressure in a cylinder to force fluid through the pump.
The pump is a reciprocating pump that uses a plunger to move media through a cylindrical chamber. The pressure developed in the chamber because of the mechanism actuates the valves at both the suction and discharge points.
Special Features: * Indigenously developed, high reliability * Minimal maintenance, all parts available off the shelf * Quick cool down * Designed for continuous operation.
Our range of high pressure pump is variedly applied as: * For General Cleaning * For Vessel / Reactor Cleaning * For Tube Cleaning of Heat Exchangers, Boilers, Evaporators and Condensers * For Motorized Hydro Test application.
Diesel Engine Repair Kits
Repair kits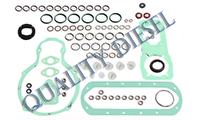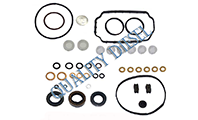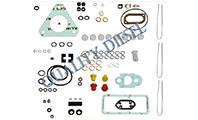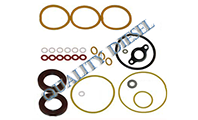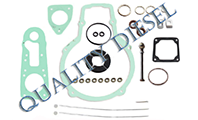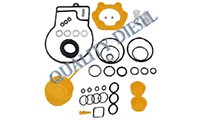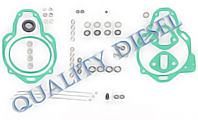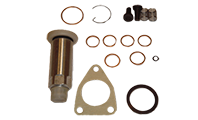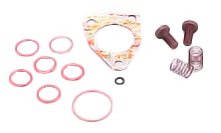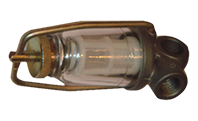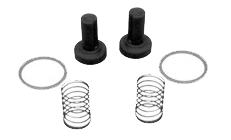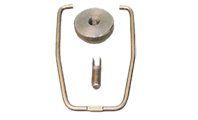 Oil seals
We specialize in manufacturing, supply and export premium standard oil seals, which are used for the purpose of preventing the oil leakage from vehicles and enhance their efficiency. Being a quality conscious organization, we implement rigorous quality check to remove even minor defect of these oil seals. We design and manufacture these oil seals as per the international quality standards and are accepted world wide for its various features like durability and performance. These oil seals can be availed from us as per the drawings and specifications of our clients. Features: * Precise dimension * Stringent tests * Excellent durability * Long lasting performance * Capability of withstanding certain level of high pressure.
Overhaul Kits (Gasket Kits)
We offer a comprehensive range of premium grade automotive gasket kits, which are precision engineered using advanced technology. We supply a complete list of overhaul kits for the following pump types: DPA, DPC, DPS, VY Type. We also supply kits for the RSV and RQV governors and also the feed pump repair kits. These gasket kits are popular in diverse automotive industries for their high durability and superior functionality. Dimensionally accurate these gasket kits can be availed as per the specifications of our clients. Features: * Perfect sealing * Multi metal layer gasket lamination. * Capability of working under extreme temperature & stressful conditions * Endurance of withstanding water, oils, heat, pressure, chemicals, acids etc.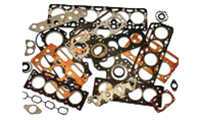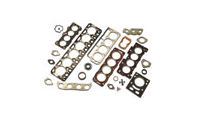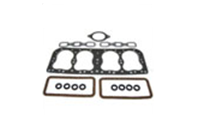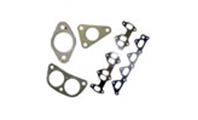 RSV Governors & Spares
We offer a range of technically superior electronic speed governors for diesel and gas engines which are available with inclusive accessories. These electronic governing systems become accustomed on various types of engines. Our range is efficiently design to prevent loss of power supply or pickup signals. These electronic speed governors for diesel and gas engines are reckoned for accurate, reliable and maintenance free.
Features: * It give swift response time (30 to 75 milliseconds), closed PID loop * It delivers high degree protection for transient, reverse voltage, EMI and environmental conditions * Alternative of Integral and external mounted actuator * Accessible in analogue and digital version in the range of 5 hp to 1700 hp Engine size * Autonomous gain and permanence adjustment * Vertical, horizontal and 360 degree rotary motion of shaft lever * Option of built-In position feedback sensor * Multitalented mode i.e. droop, isochronous, single and parallel operation * Preliminary smoke preventive.